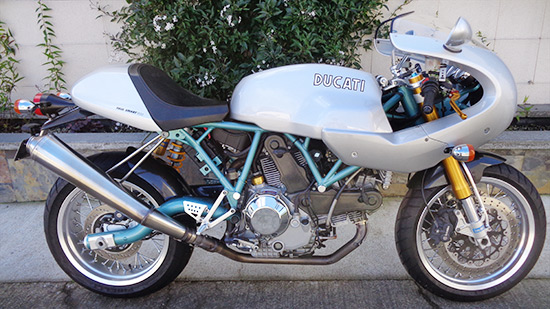 2006 Ducati Paul Smart Sport Classic
One Owner, Low Mileage Bike. A Meticulously Maintained, Rarely Ridden Machine. Ohlins Suspension Front and Rear. Factory Ducati Performance Muffler and ECU. A Fine Tuned, Clean Example. Perfect for Collectors and Enthusiast Alike. Number 16 Factory Full Fairings Included in the Sell. Just Serviced with Belts.
1,466 miles
$23,000
ref. 114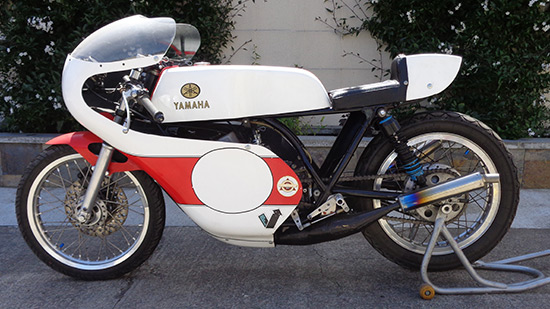 1972 Yamaha 250 TD3
Rare and Collectable Production Race Bike! The Original Over the Counter Classic Racer. A Very Nice Example of a Ready to Race 6 Speed 250cc 2-Stroke. Claimed 49HP at 10,500RPM. Last campaigned with Ahrma 6 years ago at Willow Springs. Completely Safety Wired, Fresh Tires and Rear Stand. Just waiting for the right Avid Racer or Collector.
$12,000
ref. 116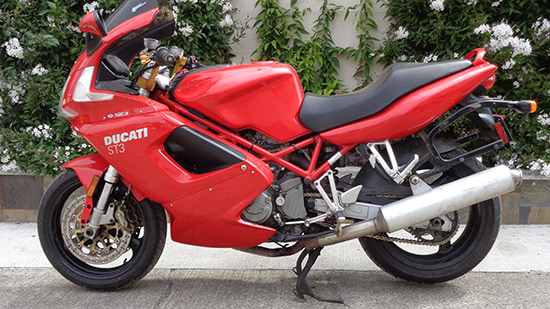 2006 Ducati ST3
Ducati's SOHC Three-Valve Sport Touring Bike. A Incredible Combination of Style, Performance and Comfort. Competent on both the Highway or your favorite Back Road. Adult Owned and Mechanically Maintained. Helibar Risers, Factory Hard Bags, CRG Levers, Zero Gravity Tall Windshield and Sergeant Seat. Ready to Ride.
51462 Miles
$3200
ref. 119
$ Reduced $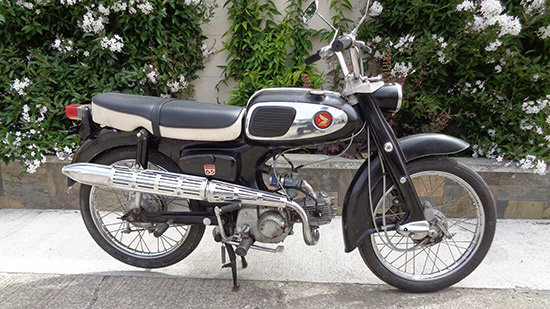 1965 Honda S65R
Small and Approachable, the shy little Honda S65 embodies everything that makes up a classic 1960s Honda motorcycle. Dependable with Great Personality. Fresh Top End Rebuild with New Piston, Valves and Guide. Easy Starting and Ready to Ride.
4 Miles
$1,800
ref. 120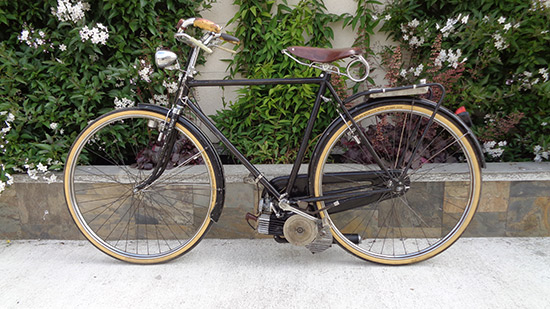 1955 Bianchi Garelli MosquitoR
Fully Functioning all Original Example. Bianchi Bicycle with a Bolt-on 48cc Italian 2-Stroke Engine. A combination of both Italian Style and Ingenuity. Not for the faint of heart. A Conversation Piece that would look Great in Any Collection.
$1,800
ref. 121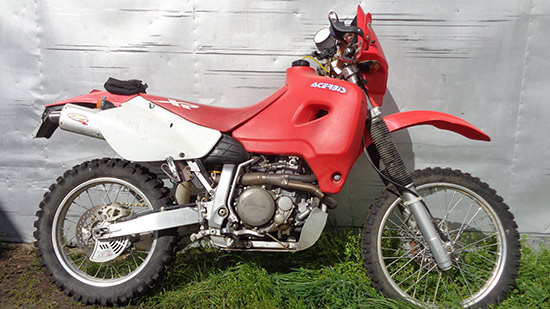 2001 XR650R
Adult Owned and Maintained. Plated and Street Legal. Scott's Steering Dampener. Billet Triple Clamp. Pro Taper Bars. Pro End Hand Guards. Baja Designs Lighting Kit. Large, Acerbis Desert Tank. Power Bomb Header. FMF Muffler. 6,267 miles on Race Built Engine. Race Tuned Suspension. Good Rubber, Chain and Sprockets. Ready to Go!
6,267 Miles
$4,000
ref. 124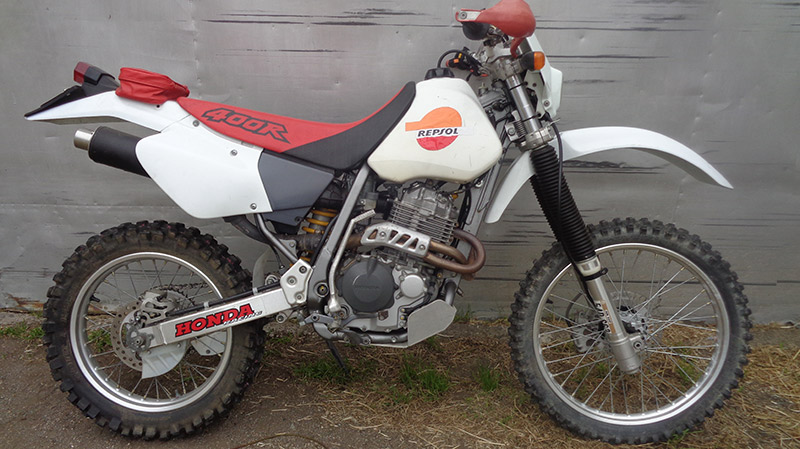 1999 Honda XR400R
One Owner, Low Mileage, Meticulously Maintained Bike! Just Serviced! Good Knobbies, Brakes, Chain and Sprockets. Speedo and Baja Kit....Street Legal and Plated. Perfect Bike for Coastal Adventures. Ready to Ride.
1,052 Miles
$3,500
ref. 125
CONSIGNMENTS
*Due to growth and space limitations.
The Zen House is now limiting it's number of consignment motorcycles. Only motorcycles serviced regularly at the Zen House will be considered for consignment. In addition to rare and collectible motorcycles, the Zen House will consign street legal dual sport motorcycles and small dirt bikes. Finally, all consignment motorcycles must be priced to sell.